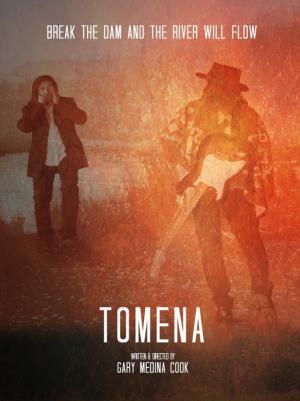 Tomena
Films by Genre
10MIN
Availability ended 15/11/2020 GMT

With his career hanging in the balance, a tormented songwriter must confront his deepest wound when visited by someone from his distant past
(now-15 Nov worldwide) JT is a successful singer-songwriter-recording artist from the Red Willow Indian Reservation. After ten years in Nashville and a string of hits on his resume, he finds himself in a creative rut. On this rainy evening he locks himself away in a motel room with his guitar, smoke, and a bottle of whiskey in hopes of conjuring up the muse. While battling a ticking clock with Titan Records, JT is visited by someone from his distant past that helps him understand the true reason behind his emotional and creative torment.
Director Bio

Gary Medina Cook is an award winning multi-racial filmmaker, musician, and songwriter currently attending the Institute of American Indian Arts in Santa Fe, New Mexico. Born and raised in Northern New Mexico, Gary is Genizaro with Spanish, Taos Pueblo, Cherokee, French and English/Scottish ancestry. He is an accomplished guitarist and tours with Taos Pueblo Grammy award recording artist Robert Mirabal.
Director Statement

"The art of cinema, story, and music are enigmatic forms that inspire me to create a deeper connection with my indigenous ancestry and investigate the human condition."
Credits
Directed by Gary Medina Cook
Production Company Blind Tiger Media
Cast Gary Medina Cook
Anthony Warren